Bringing experts together to address health and care challenges within a life-course approach to active and healthy ageing
Our Thematic Working Groups bring together experts from Government, health and care, research, business, and civic society to:
identify research gaps to be addressed collaboratively to maximise the impact of research findings
assess and evaluate good practices and case studies to elicit: the context, learning, outcomes, experiences etc.
support regions and organisations to adapt and adopt innovative solutions,
spread knowledge and skills coming from previous research and innovation projects, commitments, best practices
Membership of the Thematic Working Groups is open to any organisation or individual with an expertise or interest in innovation and a life-course approach to active and healthy living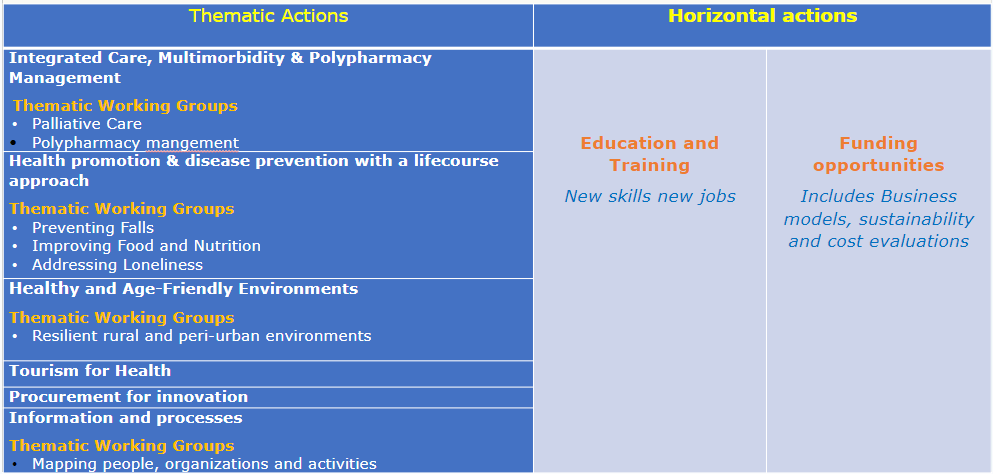 Below, you can watch the recording of the informative Webinar held on May 17th , 2023.
And here you can access the presentation slides.