Keep up-to-date
with what is happening in the RSCN 
You can stay up-to-date with international, national and local events related to active and healthy ageing taking place each month in Europe and beyond.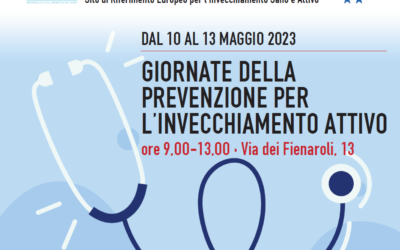 Around 110 elderlies participated to the "Days for the Prevention of Active Ageing" held from the 10th to the 13th of May in the sanitary Hub of the Community of Sant' Egidio in the San Gallicano Hospital in Rome. The initiative was promoted by the European Reference Site for Active Ageging: "Roma-Tor Vergata", which is formed by the University of Tor
Vergata, the Policlinico di Tor Vergata, the Community of Sant'Egidio, We-COM, the ASL of Frosinone and the University of Rome 3.